Hello. I am in a little dilemma with setting up my solar. I initially bought 10 100w panels which i found out is a newbie mistake.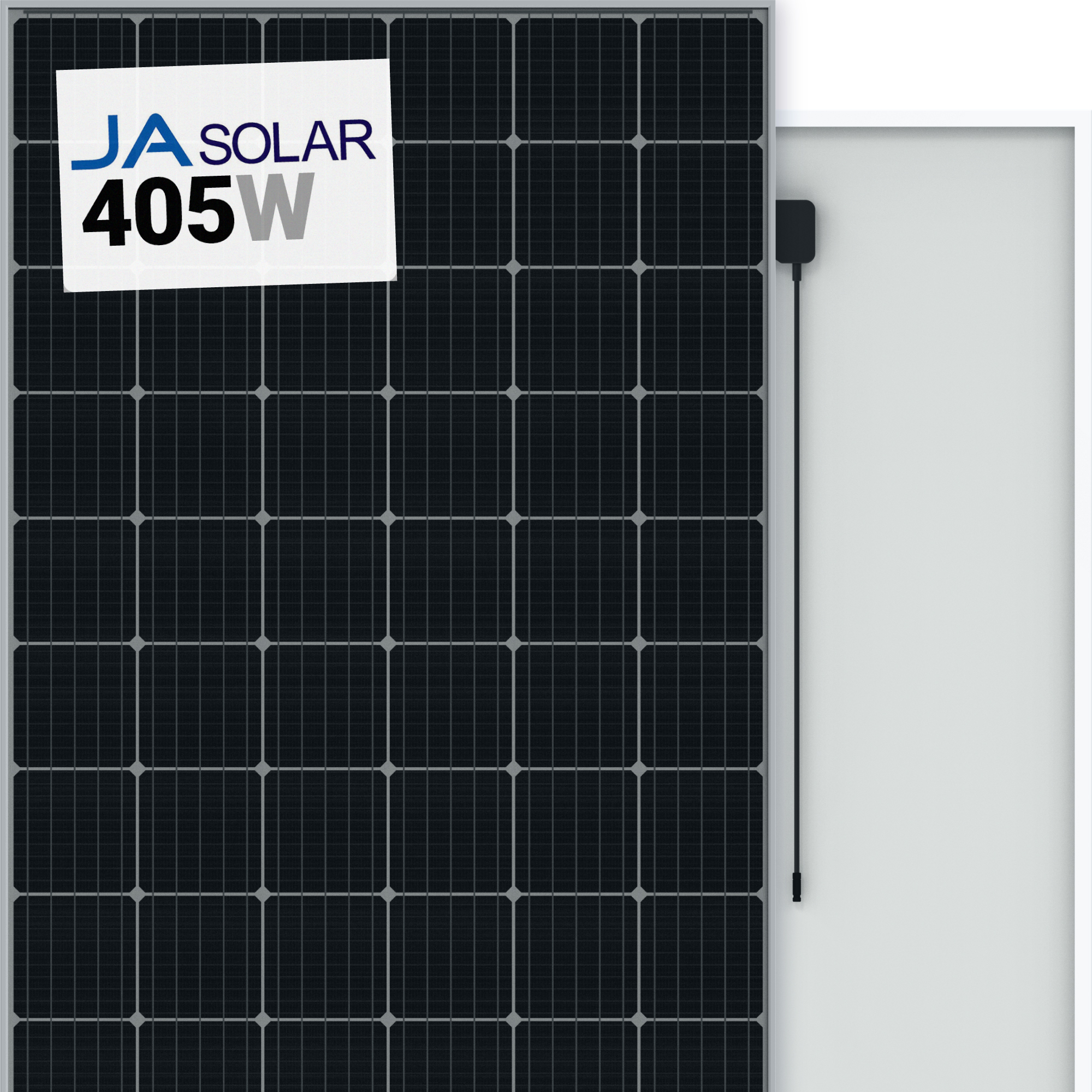 JA Solar 405w Solar Panel 72 Cell JA-JAM72-S10-405MR features class leading power output that makes it ideal for any installations including commercial and rooftop systems. Look into detailed descriptions, reviews, pictures, at A1 Solar Store
a1solarstore.com
Upon setting up the return for some reason it says ill get charged a return fee for 1 of the 2packs im returning. I have no idea how much a package that large will cost to ship! Then on top of that a1solar rejected my order saying cs failed. Called them, they cant give a reason. Said they dont get told why. Um, ok. Called my bank, an automation says its because my card needs to be registered to make an online purchase. Doesnt say how to register though. I click to speak with a person, it rings, then the ringing stops andno one is there. How come ive made online purchases without any problems with sites like amazon, ebay, sengoku without any hitch and then to order with a1solar now theres a problem?
Because of all this im now starting to wonder, is it even worth it? I could keep the panels i have now-10 100w 12v panels, add 2 more for 12 total. This will give me 1200 watts. My plan is to 4 string 3 panels each. Or to do 3 strings of 4 panels each.
These 100w panels have max parallel at 4 and max series at 12. It states that on their instructions although that is not mentioned on their web listing.
Specs for 100w panels are:
Pmax 100w
Max power voltage (Vmp) 18.78V
Max power current (Imp) 5.32A
Max system voltage 1000V DC
Open circuit voltage (Voc) 22.64V
Short circuit current (Isc) 5.7A
Specs for 405w panels are:
20.2% efficiency
49cents per watt
Voc 49.86
pmax 405w
Vmp 41.60
Voc 49.86
Isc 10.39
Imp 9.74
max series fuse 20A
max systm voltage 1000V/1500V DC
i have 4 LiFePO4 batteries 12v 100Ah:
i have a 40 amp cc but i have that set up for return.
My main goals are to power a fridge/freezer or maybe just a freezer(havent bought that appliance yet) and lights for a 2bdr home with 3 people. We are conservative on our energy use(been off grid for a while). Anything we get will be a step up from right now. Our system went down although im sure its fixable but I dont do that type of thing. We have a generator that runs our well pump and can run any urgent needs we may have. But im really in a hurry to try to get this system together. Obviously I want it to be right but time is of the essence. Im really new to this information. I think electricity is fascinating and Im happy to learn and like to. Right now I am seeking advice because I am feeling unsure how to proceed.
Has anybody wired 12 100 w panels together for a system? Is it worth it to do? Will I need a combiner box? I understand the series is negative to positive and parallel is positive to positive, neg to neg. For my particular set up I have a 5 ft wide deck that faces southward running the span of the house. After much thought, I think this is best location, reducing wire length substantially. So I would need the panels all in a straight row and I would tilt them, they would not be laying flat. Maybe a 30 degree angle. I am concerned about large amounts of rain or snow runoff on to them. This should probably be corrected with gutters. So i wont worry i suppose but there arent any right now.
How would I connect all these panels(12) in a row? Is that a huge hassle? Wasted effort? Need to forget that and pursue those 405watt panels still? It would be 4 of those. I think 2S2P with them. 1620watts. It sounds way better but as I said ordering them has been a hassle. Do i continue to pursue that because its so much better, or is what I have right now doable and adequate? I am thinking bird in the hand beats 2 in the bush.?. Any thoughts would be greatly appreciated. Thank you!