These are usually packaged in 40 foot shipping containers for deployment :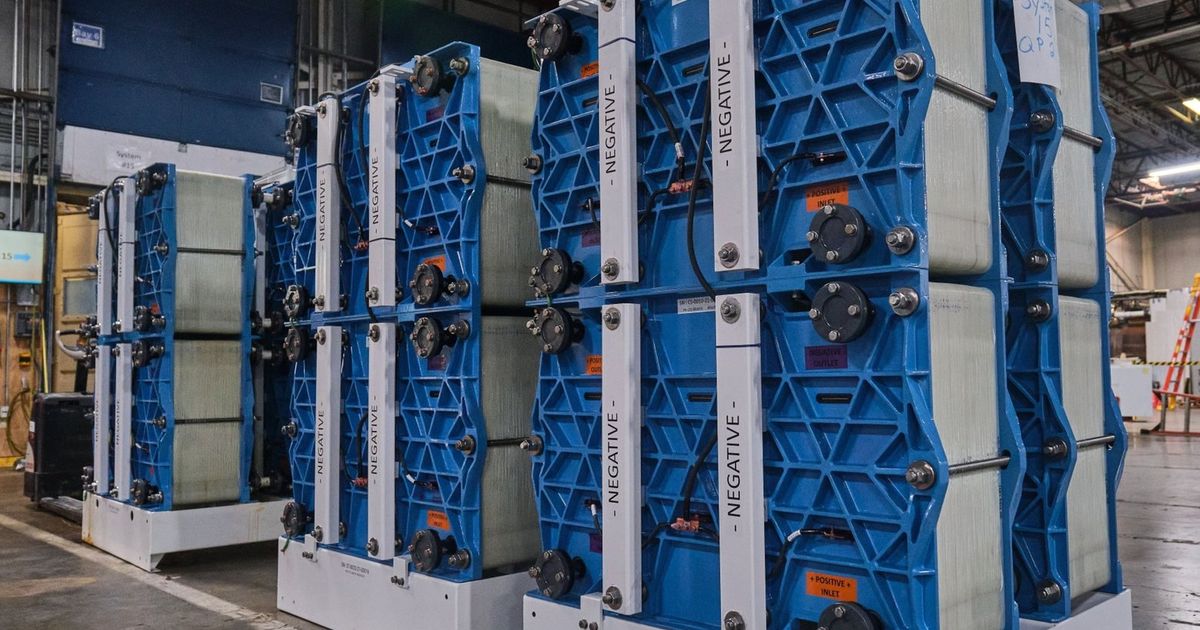 The world's electric grids are creaking under the pressure of volatile fossil-fuel prices and the imperative of weaning the world off polluting energy sources. An Oregon company may have a solution: a cheaper alternative to lithium-ion technology.
www.seattletimes.com
Using a proton pump to manage the electrolyte was a major breakthrough.