Hi All, I just bought 2 of these 320A 16S BMS on eBay. I just received them and wow, how can (4) 12 gauge wires in parallel handle 320A at 48 volts?
Also what I received is not the same as what is shown in the picture. The picture shows 2 wires coming out of each side (that are bigger than 12 gauge) . The two that I purchased have 4 12 gauge wires.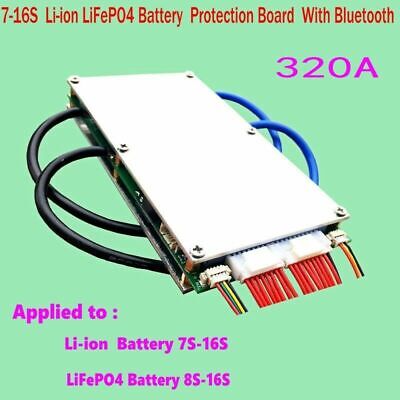 Applicable battery: 7-16 string Li-ion Battery; 8-16 string Lifepo4 Battery;8-16S Titanium lithium. Bluetooth connection: for Android android hand sail. Short circuit protection: short circuit protection current can be set.