Joined

Dec 21, 2021
Messages

7
My power bill is mostly from my central HVAC. I want to run a mini split run from solar to offset my power bill. I am in South Florida and have 6 panes, totalling 1.5 KW ( of 33 volt solar panels. There are run as 3 units of 2 (66 volts each) to a 60 amp MPPT and about 5 deep cycle marine batteries. This system is not grid tied. The system seems happy but is only charging batteries which do nothing.
I get the batteries cheap from a friend (about $50 new).
I have a two low voltage cut off switches I could use: The Victron Battery Protect and I also have a battery isolator which will only lets electricity though when battery bank is over 13 volts. I could use these to either only allow electricity from the batteries to the inverter when the solar is charging the batteries or when the batteries are at least half full.
I don't want to assume I have enough batteries to last the whole night running a mini split. I don't mind if the mini split turns off a few hours at night.
- I don't want the mini split do be damaged by the power being shut off at night.
- I don't want to have to mess with turning the inverter or AC back on daily.
I'm looking at buying this mini split: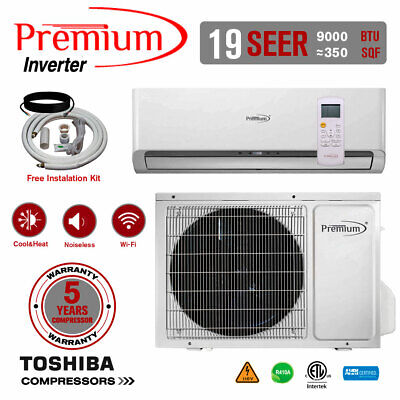 Awesome unit! MINI SPLIT 9000 BTU COOL/HEAT 110V, FREE INSTALLATION KIT, INVERTER + WIFI INCLUDED.
And this inverter: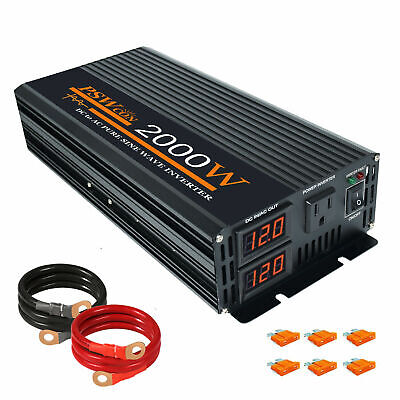 Find many great new & used options and get the best deals for 2000 watt Pure Sine Wave Power Inverter 2000W 12v 24V DC to AC 120v Peak 4000W at the best online prices at eBay! Free shipping for many products!
Q: Will the mini split be damaged by the nightly power shut off?
Q: Will I this system be automatic, or will I have to reset or push buttons every morning with the inverter is given power through the low voltage switch?
Thank you very much.