Someon build better battery technology please.
Hello, New here. Looks like a great solar forum!
I have an off-grid project with open budget.
Looking to power 50AMP, 240v - 12,000 Watts circuit for welding unit or anything else rated for such a circuit.
No batteries. Setup will only run off solar panels during peak time.
Location San Diego
Space for panels is 960 sq. ft. prefer to stay around ~36 standard size panels.
What All-in-one off-grid solar Inverter(s) is a good choice?
What panels do you recommend? (prefer to spend more for higher watt panels unless there is a really good bang for the buck panel that would still fit the space requirements)
My initial thoughts are:
(36) ~400W panels like the LG415's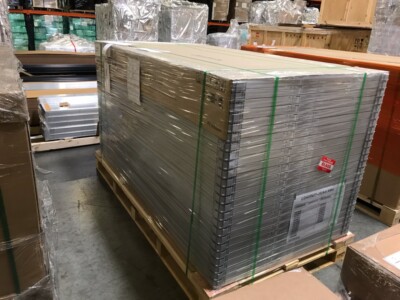 Sealed Pallet of 25 - LG Solar 415w Solar Panels. A MFG spec sheet is provided in the photos. If you have a forklift or need a. RESIDENTIAL or.
and a Growatt 12,000W 48V Inverter (120AMP / 250V)
Recommendations?
Last edited: